Check out Boat Works accessories and products.
We know getting you to the lake and back is a crucial part of the safety of the experience. Let our professionally trained sales staff help pick out the exact hitch and wiring package you'll need. All parts are made exactly for each vehicle! Our professional installers will take the weekend headache away and have you on the water instead.
Boat lighting is one our favorite departments at Boat Works. Hundreds of options to upgrade or add to your lighting system. Check out our LED Light bars for night fishing or you can light up the water at night to get you home nice and safe. Or choose from our selection of interior mood lighting options. Several colors and options to choose from. Keep that party going all night safely.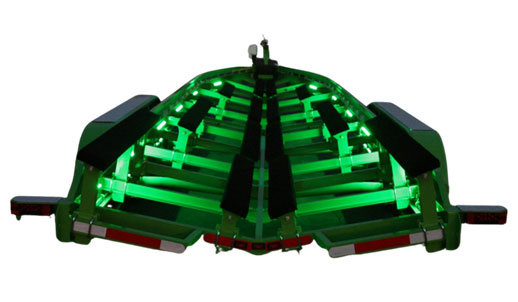 Want to have the coolest image and create a much safer ride? Add some trailer lighting to not only look cool but add to the visibility for others on the road.. From added turn signals to running lights we have dozens of options for you to choose from.
Karaoke Systems – Coming soon!
Yes that's right you heard correctly. Karaoke Systems for your boat! Want to hold the most fun party on the lake? This is your key. Several packages to choose from no matter what your budget. Let the fun begin!
We all know electronics rule our worlds these days so don't fight over that one USB plug. We can add that along with hundreds of other accessories to your boat! Maximize your time on the water by enjoying a taste of today's marine luxuries.
From upgrading an old system to installing the latest and greatest we have you covered! We only carry the best brands on the market today backed with the best warranties out there. Enjoy that time on the water and let us get you all dialed in!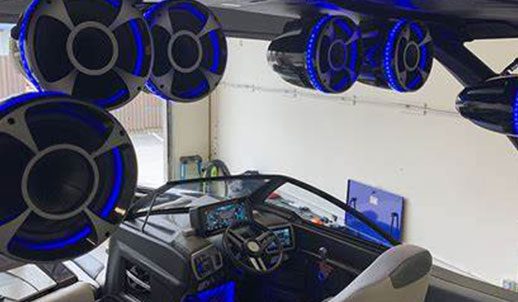 At Boat Works of Madison we are committed to only providing you with the highest quality products. We are continually working to stay educated in todays markets. We also know your free time is limited and valuable. We strive to make sure the products we carry and install are always an asset to that time and experience.
Please check out what our customers have to say about their experience at Boat Works of Madison!!
I wanted to add some more lighting in my fishing boat. I had some Amber LED light pods installed in 5 different areas to match the two factory interior lights. I use it all the time fishing and it's just the right amount of light without attracting all the bugs that white lights do. Very impressed with the service and installation.
My boat trailer was just starting to show some signs of rust starting. I had an M.A.T. coating applied to it and it looks like new. No more rust and money well spent to keep it looking new. Thanks!
Just picked up my boat from getting tinted. Looks great! Whole new look now. I'll be back again.
The speakers were starting to crackle and go out in our boat. We had boat works install new replacements and an upgraded amp and everything works great! Now back on the water!